We are 2 months into the Triple A season and its time to start thinking about who is leading in certain categories that interest me.
Stolen Bases
2. Jeff Kobernus (WSH) - the 2-time MLB Rule V pick has 21 SB despite spending some time in Washington for the Nationals.
T-3. Josh Harrison (PIT), Jason Bourgois (TB), and Jeremy Hazelbaker (BOS) - these 3 are tied at 16. Harrison, 25, has spent time in Pittsburgh.


Home Runs


1. Mauro Gomez (TOR) - with 17, your Buffalo Bison's power hitter is leading the league. I would like to see the Jays give the 28 year old a call up at some point as he could be a nice option against left handed pitchers.

T-2. Mike Hessman (CIN) - the 35 year old minor league veteran is doing what you pay him do. That is to swat AAA HR. he has 15
T-2. Ernesto Mejia (ATL) - the Gwinnett Braves slugger, 27 years old, is continuing his impressive minor league track record with 15 HR.
T-4. Luis Jimenez (TOR) and Wil Myers (TB) - the 31 year old Jimenez and the 22 year old Wil Myers couldn't be any different. Jimenez is a minor league journeyman who looks like he should be pumping gas. Myers is a stud prospect with impressive pedigree and a really bright future. They both have 13 HR and Luis is one of the best hitters in the league. Baseball is a funny game.
ERA - Starters (min. 5 starts)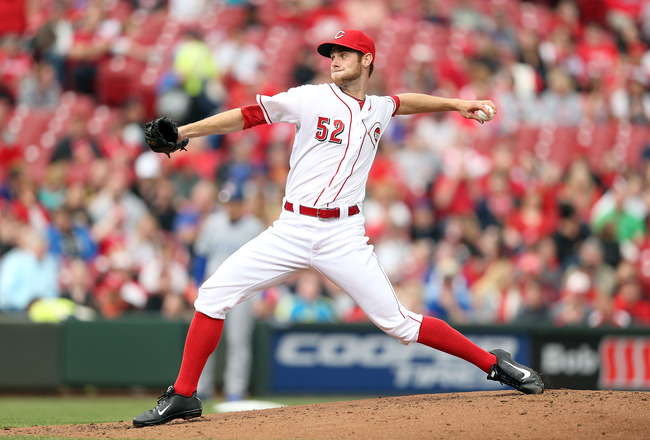 1. Tony Cingrani (CIN) - the 23 year old top prospect has started 6 games with 31.1 IP. His ERA is 1.15 and he also leads the league in K/9.


2. Vidal Nuno (NYY) - the 25 year old finesse lefty has a 1.44 ERA and a 10.8 K/9 in 25 IP across 5 starts. Like Cingrani, he has spent time in the Show this season.


3. Chien-Ming Wang (NYY) - the former Yankee front-end horse has a 2.33 ERA in 9 starts spanning 58 IP. He was recently released so that he could sign with the Blue Jays and join their MLB rotation.
Honorable Mentions.
Jose Alvarez (DET) - the 24 year old has a 2.42 ERA in 74.1 IP.
Greg Reynolds (CIN) - the 27 year old former top draft pick has a 2.51 ERA in 86 IP. He has an opt-out date coming up.
Allen Webster (BOS) - the 23 year old top prospect has a 9.9 K/9 in 9 starts.
Andy Oliver (PIT) - the 25 year old former Tigers prospect has a 9.8 K/9 in 66 IP.
Jake Odorizzi (TB) - the 23 year old prospect has a 9.8 K/9 in 55.1 IP.
ERA - Relievers (min. 15 games)
2. Josh Lueke (TB) - the scumbag has a. 0.72 ERA and a leading 12.6 K/9 amongst relievers.
3. Ryan Rowland-Smith (BOS) - the 30 year old Aussie has a 0.76 ERA in 35.2 IP.
4. Matt Hoffman (DET) - the 24 year old lefty specialist has a 0.79 ERA in 22.1 IP.